Cork Film Trail Pub Quiz
Are you the biggest film buff this side of the River Lee?
Put your cinephile skills to the test at our CIFF Pub Quiz on Wednesday, 22nd November at The Pav, Carey's Lane, Cork, 7.30pm - 9.30pm. Great prizes to be won!
This is a free event for teams of up to 6 people or, you can join a team and meet other like-minded film fanatics. Places are limited and it's on a first-come, first-served basis.
Book now to reserve your table or seat ASAP!
Please note that The Pav is not wheelchair accessible, please visit our access page.
This event and the Cork Film Trail are sponsored by Murphy's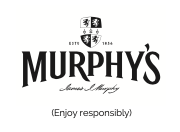 (Only one booking per table necessary, please let our staff know the name on your booking upon arrival)