IFI Local Films for Local People
Cork-themed treasures from collections in the IFI Irish Film Archive, introduced by Sunniva O'Flynn, IFI Head of Irish Film Programming.
THE HEBREW LESSON Wolf Mankowitz | Ireland | 1972 | 30 mins
An intense two-hander set during the War of Independence when an IRA man (Patrick Dawson) encounters an elderly Jew (Milo O'Shea) at prayer in a synagogue. The film screened at Cork International Film Festival in 1972.
DUHALLOW HOME Colin Hill | Ireland | 1973 | 30 mins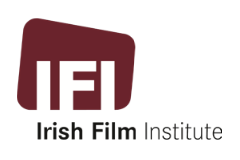 A young woman (Margaret Hill) returns to Ireland after a broken affair and is haunted by a terrifying memory and spirals towards mental breakdown. The film premiered at the Cork International Film Festival in 1973
Go back to Special Presentations