ILLUMINATE FILM & MENTAL HEALTH
Sincere in intent, and of paramount importance as a tentpole programme at Cork International Film Festival, Illuminate is unique in Ireland in its focus on the intersection of film and mental health, presenting films which explore mental health and wellbeing, and inviting professionals, service users and filmmakers to respond, and engage in dialogue inspired by the films.
Supported by the HSE.
About Illuminate
In November 2022, Cork International Film Festival's Illuminate programme will offer a selection of features that explore mental wellbeing and issues, presenting empathetic, moving and affecting stories and a space for audiences and guests to discuss vital issues around mental health.
Illuminate 2022
DAUGHTERS
Intimate, empathetic and highly affecting, Daughters sensitively depicts the experiences of three siblings grieving their mother's tragic death by suicide. Told through observations into their individual lives and profound conversations between the two, they share memories of their mother and give moving insights into their trauma. Filmed by director Jennifer Malmqvist over a ten-year period, this fierce commitment to story and subject is evidenced on-screen in a truly special, and ultimately uplifting, film about familial love and the ties that bind. RG
There will be a panel discussion with special guests following the screening.
Official Selection, CPH:Dox, 2022
Official Selection, Visions du Réel, 2022
DANCING MADNESS
Dancing Madness is a radical and impactful portrayal of a creative collaboration between female contemporary dancers and women living with mental illness. Working together in a safe environment of mutual respect, the dancers use their choreographic practice as a means to articulate and explore visceral accounts of the psychiatric experiences shared by the other women. These descriptions are interpreted without prejudice in a brave and cathartic dance performance, forming a compelling viewing experience that powerfully expresses the symbiotic nature of artistic partnership.
SAFE PLACE (SIGURNO MJESTO)
In the wake of a suicide attempt by his younger brother, Damir, Bruno and his mother are faced with a uphill struggle against institutional bureaucracy in order to ensure that Damir remains safe. This first feature from Croatian writer-director Juraj Lerotic, Safe Place is also autobiographical, with Lerotic playing his on-screen persona, Bruno. Often tense and claustrophobic, a mood heightened by its incredible cinematography and framing, the film recently, and deservedly, swept the board at both the Locarno and Sarajevo film festivals. SE
Winner, Locarno Film Festival 2022, Best Emerging Director, Best Actor, Swatch First Feature Award; Winner, Sarajevo Film Festival 2022, Best Feature, Cineuropa Award, Best Actor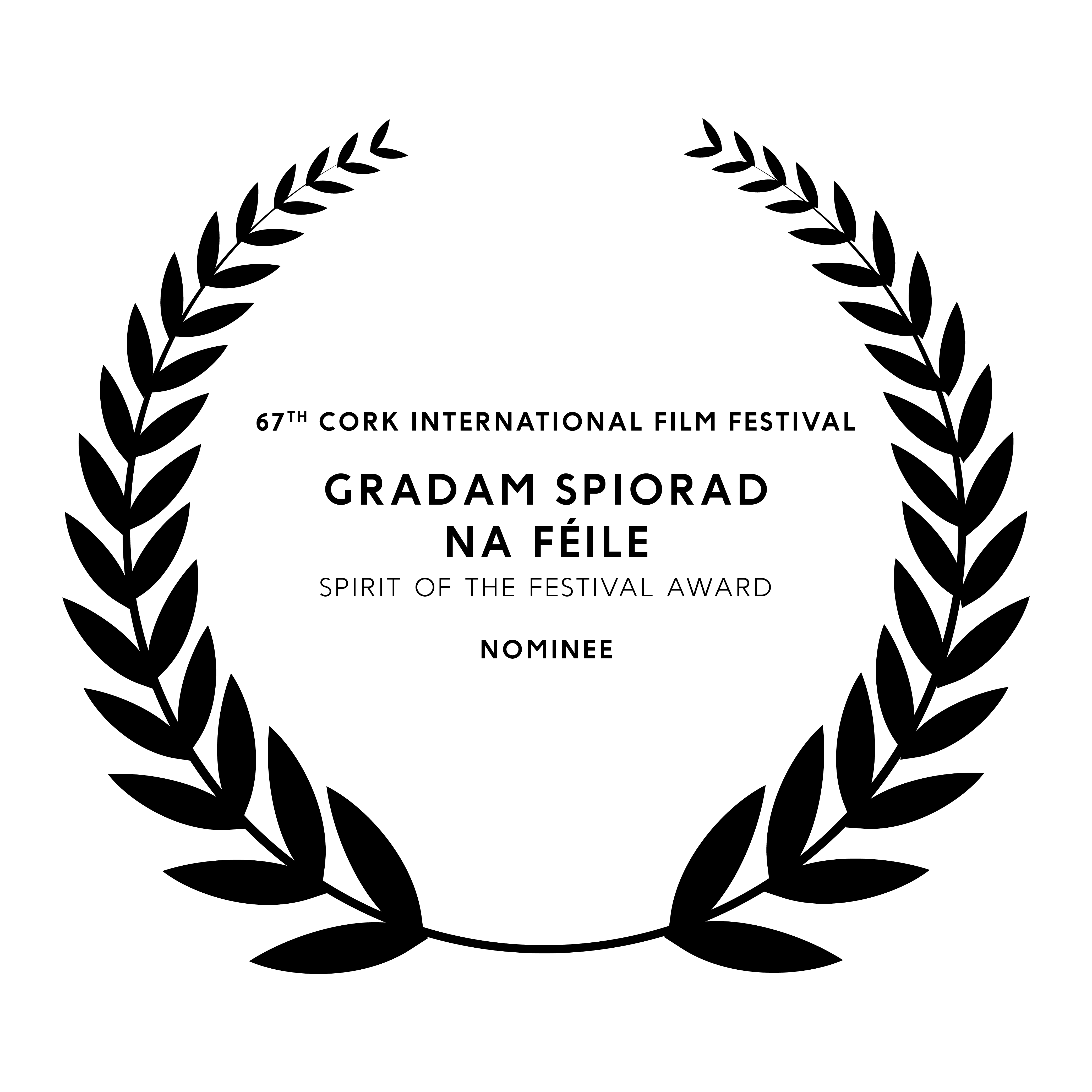 More about Illuminate
AWARDS
Cork International Film Festival was thrilled to be shortlisted in two categories at this year's Business to Arts Awards: 'Best Small Sponsorship' with our valued partner, ESB Energy for Generations Fund for our Intinn Youth Film & Mental Health Programme and Illuminate Film & Mental Health strand, and 'Judges' Special Recognition' Award supported by Accenture Ireland with our esteemed partners The Gate Cinema, ESB Energy for Generations Fund and Murphy's.
Cork International Film Festival was also shortlisted in the 2021 Business to Arts in the Best Small Sponsorship and Best Use of Creativity in the Community categories, along with programme partners ESB Energy For Generations Fund, Creative Ireland, Rethink Ireland and UCC School of Nursing and Midwifery, for its Intinn and Illuminate film and mental health outreach programmes.