From today until Sunday 21st November, CIFF's Online Festival offers a diverse and entertaining mix of Irish and international features, documentaries and shorts, available to watch no matter where you are in Ireland.
Films available to view from the comfort of home include CIFF's 2021 winners of the Gradam Spiorad na Féile (Spirit of the Festival Award), Gradam na Féile do Scannáin Faisnéise (Award for Cinematic Documentary) and the CIFF Youth Jury Award (announced yesterday) as well as this year's CIFF Short Award winners.
Read below to find out what's on offer online for the next week.
View the full programme of films and events and book your tickets now at corkfilmfest.org and the myCIFF app.
Looking For Horses + Q&A
Stefan Pavlović's mesmerising feature documentary debut is a deep-dive into his own personal history of displacement and the legacies of the Balkans conflict of the 1990s. It is also a quest to rediscover the wild horses of his Bosnian childhood.
In partnership with the French Embassy in Ireland.
Wood and Water + Q&A:
Anke, a widow, is retiring from her job at her local church in the Black Forest. She arranges a reunion with her three children at a familiar spot by the Baltic Sea. But when she hears that her son, Max, is unable to join them as protests have brought his new home of Hong Kong to a standstill, Anke decides to visit him instead.
CIFF2021 AWARDS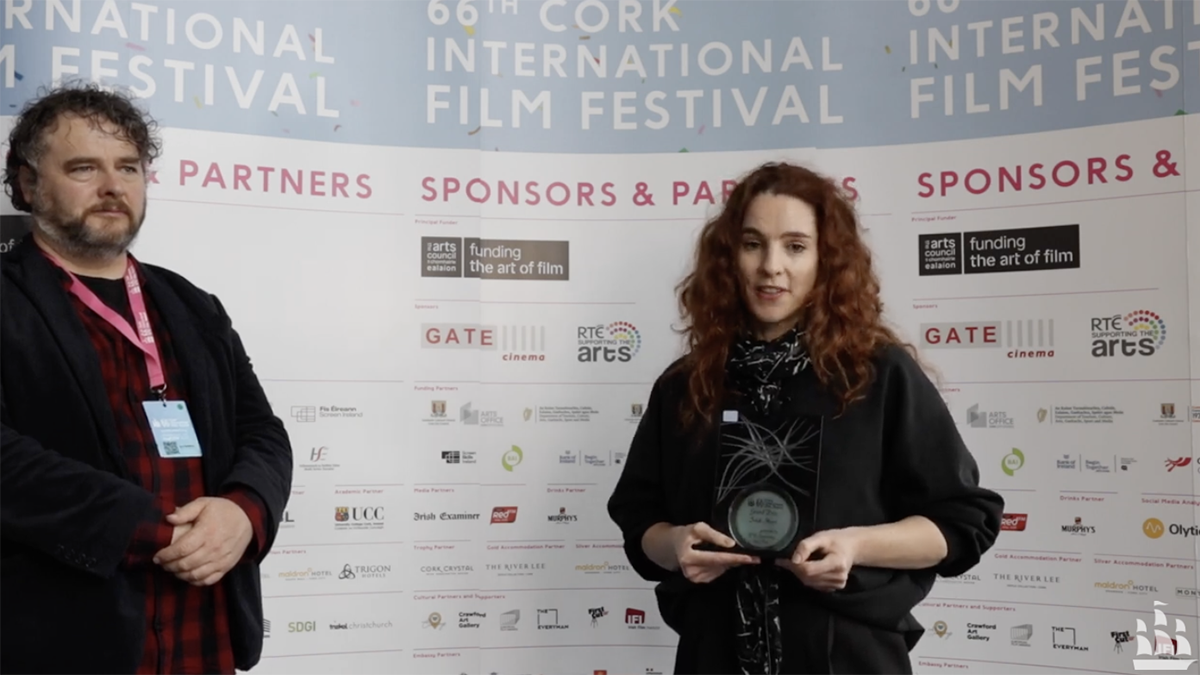 Cork International Film Festival announced its highly anticipated annual awards for Features last night at the Awards Gala at the Everyman, Cork (closing out the physical Festival) and the 2021 CIFF Short Awards in an online presentation on Thursday.
The winner of the Gradam Spiorad na Féile (Spirit of the Festival Award), presented by the Gate Cinemas, was awarded to Blue Moon (Crai Nou), directed by Alina Grigore. (Available 19th – 21st November in our Online Festival.)
The Gradam na Féile do Scannáin Faisnéise (Award for Cinematic Documentary) was awarded to This Rain Will Never Stop, directed by Ukrainian documentary filmmaker Alina Gorlova. (Available online 16th – 18th November.)
The winner of the Cork International Film Festival Youth Jury Award was awarded to Women Do Cry, directed by Mina Mileva and Vesela Kazakova. The Youth Jury Award is selected from the Spirit of the Festival and Cinematic Documentary Awards. (Available online 13th – 15th November.)
On Thursday we were delighted to announce the CIFF2021 Shorts Award Winners. You can catch up on the Awards Show on our YouTube page. You can enjoy many of these award-winning shorts, such as An Encounter, Cleaner and Miss D, in our Online Festival.
Congratulations to all!
Our sincere thanks to our Trophy Partner, Cork Crystal for providing the beautiful hand-crafted trophies for our winners.
TRAIL OF DISCOVERY & COMPETITION
While the physical Festival may be over, you can still follow our CIFF Trail of Discovery in Cork City using our online map and listen to podcasts on the myCIFF app or on corkfilmfest.org.
Enter our Trail of Discovery Competition and you could win a hamper of fabulous Cork goodies from CIFF and Murphy's!
CIFF's Trail of Discovery is sponsored by Murphy's and supported by the Irish Costume Archive Project, The Gate Cinemas, The River Lee Hotel, and The Metropole Hotel.
WITH THANKS TO OUR PARTNERS & SPONSORS